Subway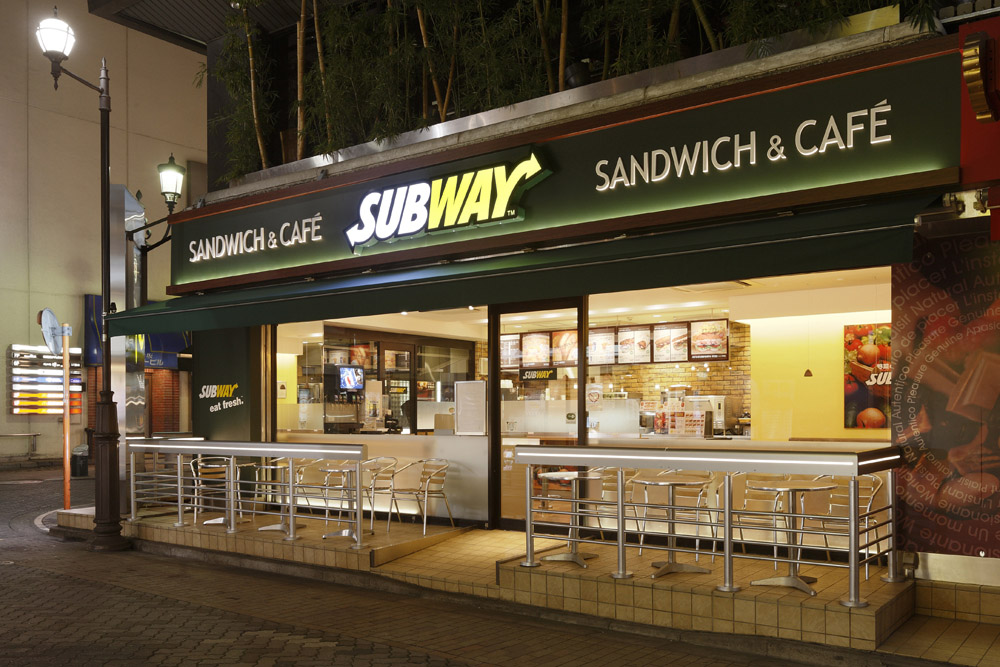 SUBWAY® brand is the fastest growing and world's largest submarine sandwich chain fast food company with more than 40,000 outlets around the world. Around half of its outlets are in USA. SUBWAY co-founded by Fred DeLuca and Peter Buck has its headquarters is in Milford, Connecticut, U.S. It has five regional centers in Amsterdam, Brisbane, Beirut, Singapore and Miami. The main product of Subway is the submarine sandwich. It also sells wraps, salad and baked goods like cookies, doughnuts, and muffins etc. B.M.T. is the most selling sandwich of Subway. It also sells breakfast sandwiches, English muffins, and flatbread.
McDonald's (fast food)
McDonald's is an American fast food chain restaurant company. McDonald's founded by Richard and Maurice McDonald has its headquarters is in Chicago. McDonald's has more than 37,000 outlets across the world. Out of the total, 35,000 outlets are owned by McDonald's and 2,000 are franchised locations. It serves around 65 million customers each day. McDonald's main products are hamburgers, cheeseburgers and french fries. It also sells chicken products, breakfast items, soft drinks, milkshakes, wraps, desserts, salads, fish, smoothies, and fruit
Starbucks
Starbucks ® is an American coffeehouse chain selling coffee. Starbucks established by Jerry Baldwin, Zev Siegl & Gordon Bowker has its headquarter located in Seattle. It has around 27000 outlets across the world. The core product of Starbucks is darkly roasted coffee. Its other products include whole-bean coffee, hot and cold drinks, micro ground instant coffee known as VIA, espresso, caffe latte, full- and loose-leaf teas including Teavana tea products
KFC (fast food)
KFC is a short for Kentucky Fried Chicken. It is an American fast food company. Having incorporated by Colonel Harland Sanders, its headquarter is situated in Louisville. It has around 18,500 location across the world. Pressure-fried chicken pieces is a specialized product of KFC. It also offers other chicken products such as chicken fillet sandwiches, wraps, salads, French fries, desserts and soft drinks.